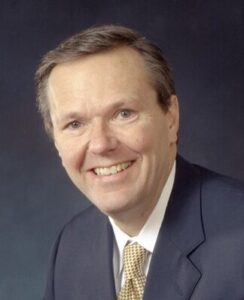 Hollrah LLC is a boutique law firm with a national practice dedicated to representing companies that do business with contingent workers, including independent contractors. Founder Russ Hollrah, a former equity shareholder of the country's largest labor and employment law firm, anticipated the trend of companies increasing their use of contingent workers and established the law firm in 2001 with a goal of striving to become the preeminent national law firm in the niche area of federal and state laws affecting these relationships.
Hollrah LLC advises companies on structuring independent-contractor relationships in a wide variety of industries and defends such relationships before federal and state administrative agencies.  The firm has successfully defended independent-contractor relationships against challenges before the Internal Revenue Service, the U.S. Department of Labor and state agencies in a variety states, including Alabama, Arizona, California, Connecticut, Florida, Georgia, Illinois, Iowa, Massachusetts, New York, Ohio, Pennsylvania, South Dakota, and Wisconsin. The firm also has developed an expertise in assisting a company in transitioning from an independent-contractor-based busines model to an employee-based business model.
Because of the firm's intensive focus on contingent workers, it has developed innovative business models that have enabled companies to successfully structure and defend their contractual relationships with independent contractors – in some cases, based on legal theories of first impression before the relevant tribunal.
The firm's contingent-workforce practice includes conducting internal audits of independent-contractor relationships that offer concrete strategies for bolstering the defensibility of those relationships. To complement the independent-contractor audits, the firm also provides proactive training to a company's corporate staff on best practices for interacting with independent contractors.
A thought leader on contingent-workforce issues, Hollrah LLC represents companies and associations before the Congress and state and federal administrative agencies on such matters.
Hollrah LLC
1025 Connecticut Avenue,
N.W. Suite 1000
Washington, D.C. 20036
202-659-0878
Russell Hollrah:
rhollrah@hollrahllc.com